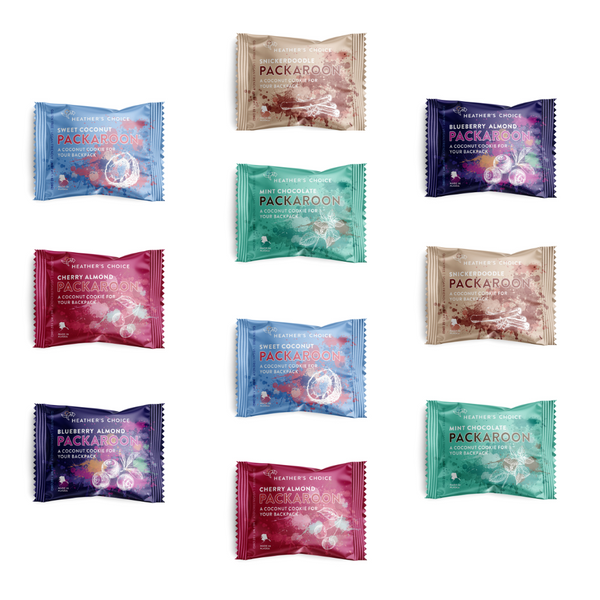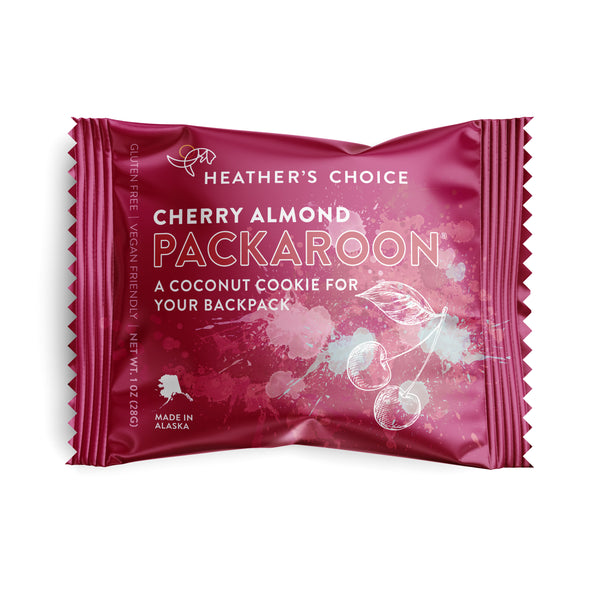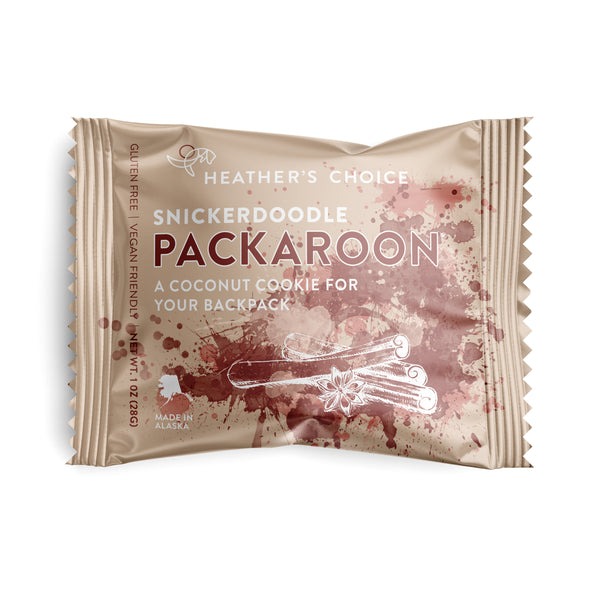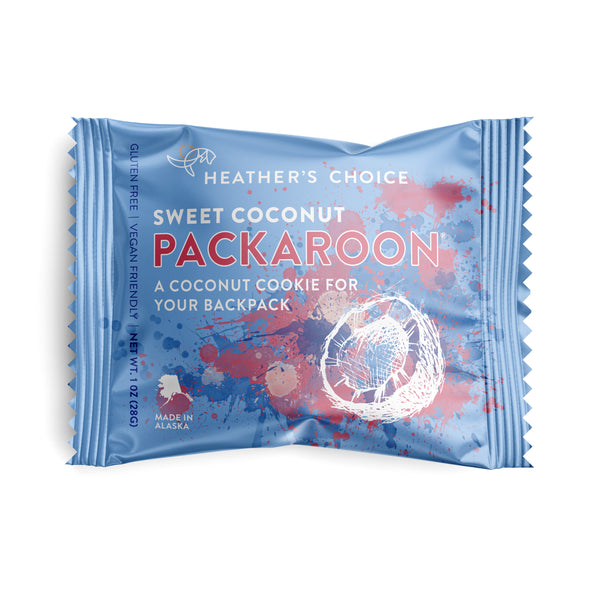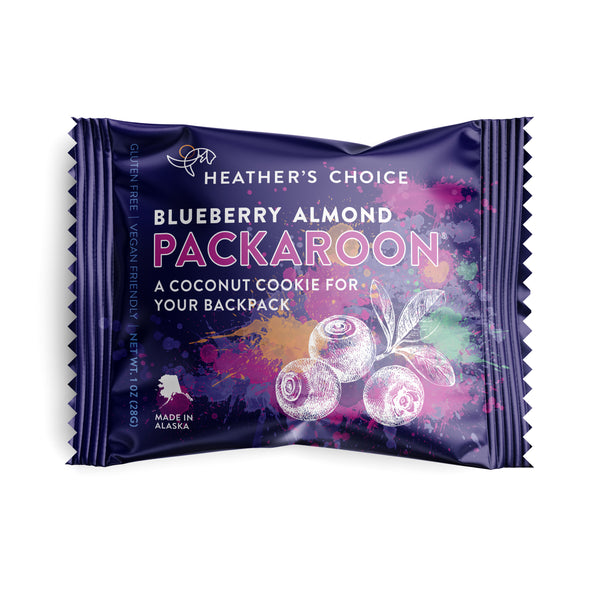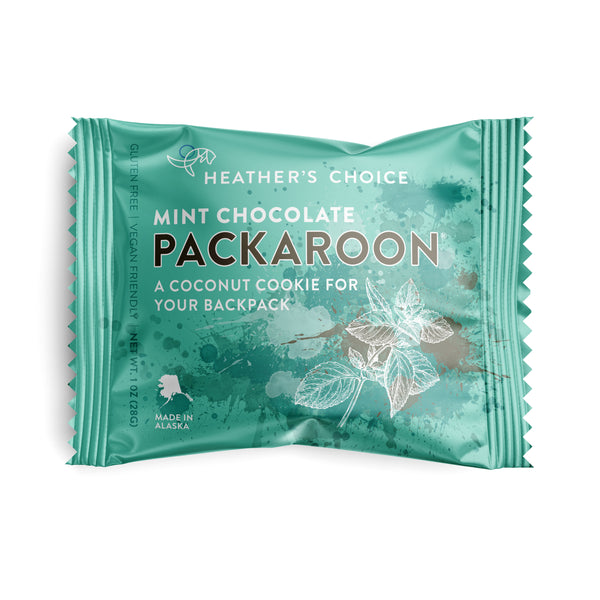 Want to try a variety of Packaroon flavors? The Packaroon Variety Pack is a great way to taste test and see which one is your favorite! This sampler contains two packs of each of the following flavors:
Two Blueberry Almond Packaroons
Heather's Choice backcountry meals and snacks provide an allergen-safe backpacking food option for individuals with a variety of dietary restrictions. Packaroons are gluten, soy, egg, peanut, and dairy-free.
Our Packaroons have a one-year shelf life.