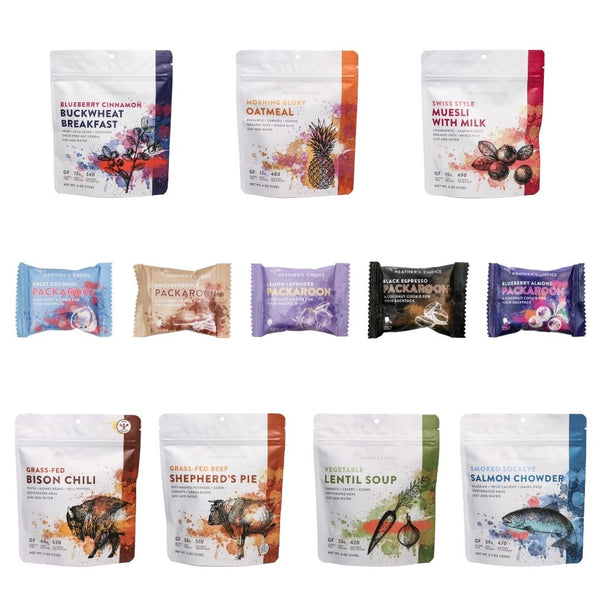 Regular price
$ 89.50
Sale price
$ 99.70
These are just a few of our favorite Heather's Choice products! We know you're not supposed to play favorites...but...these are the meals we reach for again and again!
From just add hot water breakfasts to ready to eat Packaroons and filling backcountry dinners, we're proud to offer a wide-ranging adventure menu for when you need healthy calories on the move. Our full adventure menu is 100% gluten-free, and made for the health-conscious traveler that needs pack-worthy foods.
Grab a Heather's Choice Sampler to try our adventurous meals and snacks!