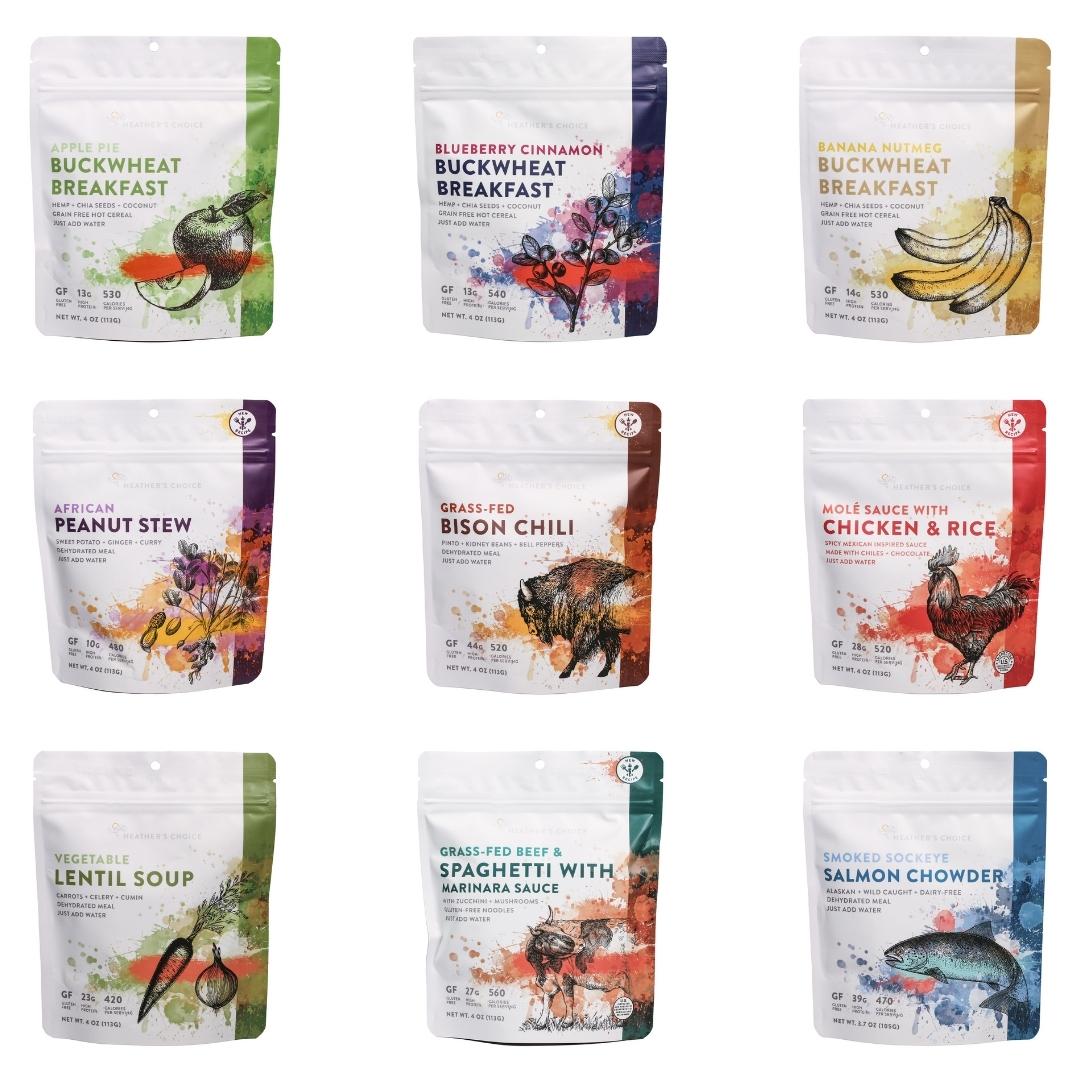 Dairy Free Sampler
Looking for dairy-free options to enjoy on your next backcountry trip? Great! We have those too!
These meals are perfect for the person who is either lactose intolerant, or simply trying to avoid dairy. We use coconut milk powder in our breakfasts for a creamy, rich flavor, and we have a full lineup of dinners that are 100% dairy-free. These meals are great for any backcountry adventure, and just as good in the front country when you're too busy to make a homecooked meal. 
These meals will leave you feeling light and ready to tackle some miles!
---
"Delicious after a big day! Sits well and fuels the body right. Quality meals every time!"
"Very, very tasty! Heather's Choice is a great company, great values and really good food. Give them a shot. You will NOT be disappointed."
"I love Packaroons. They are the 'bitcoin' of the outdoors. I often hand them out to people I meet on the trail or kind strangers who help me on my journey. Who doesn't love a treat like this?"
Stay up-to-date
Blog posts