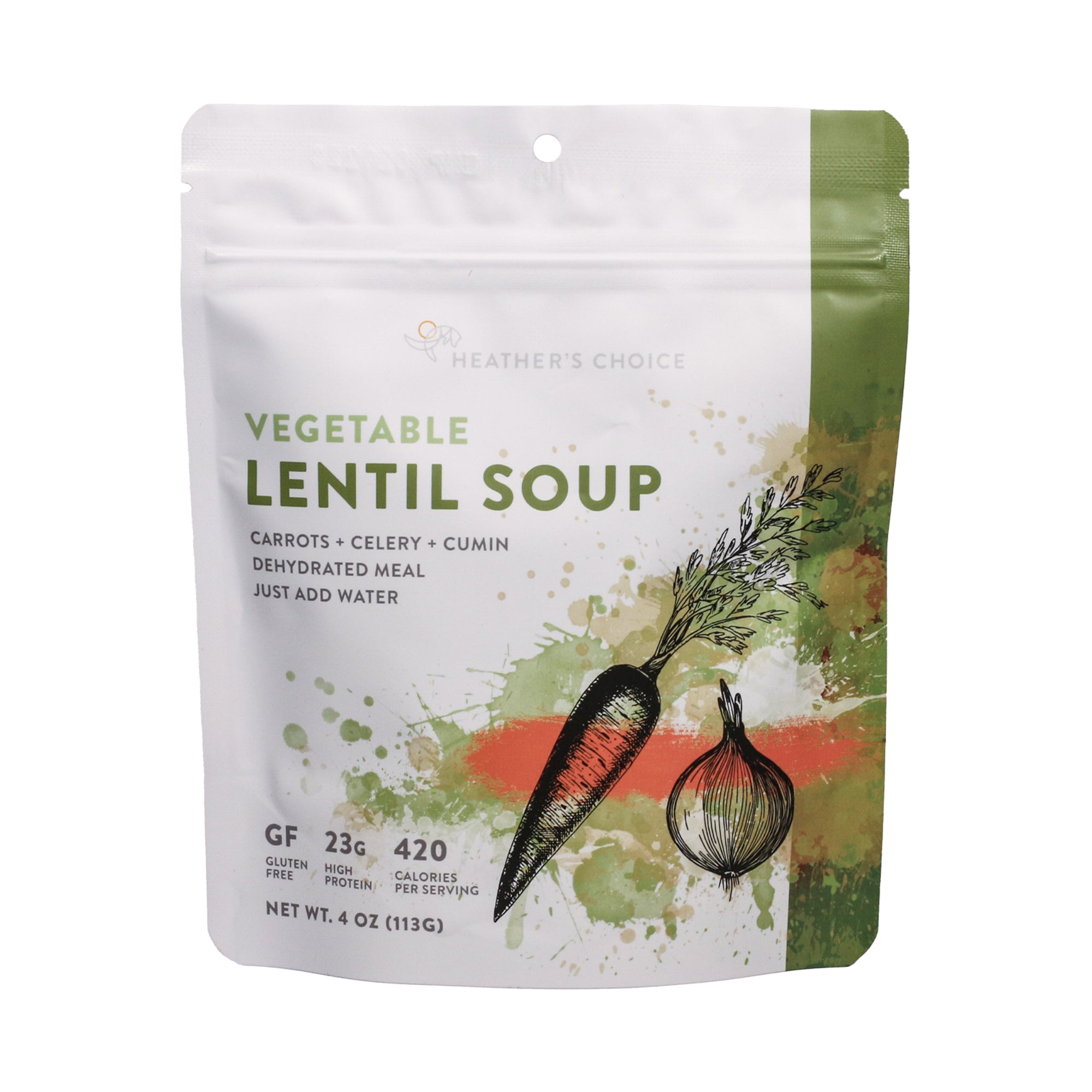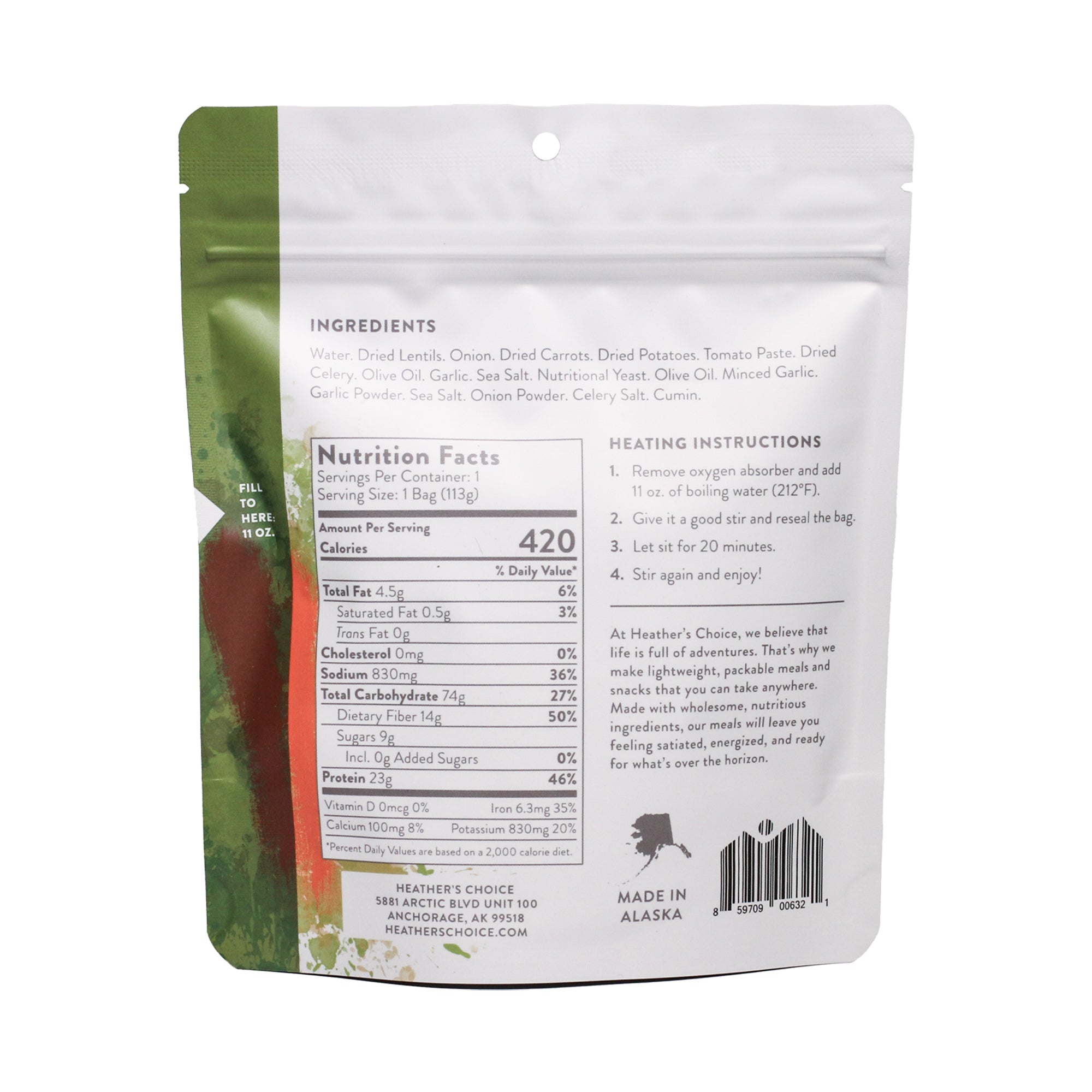 Vegetable Lentil Soup
A high protein vegetarian meal you can eat any time, anywhere.
This protein-packed, vegetarian meal fueled Heather all throughout college, so it deserves a special spot on our adventure menu. It's incredibly nourishing and loaded with veggies for a perfect meal on the trail.
Gluten-free

Dairy-free

23g of protein

420 calories

1 serving

Just add water
Preparation & Storage:
Boil at least 10 ounces of water.
Add boiling water to the water line in the pouch and give it a stir.
Let it sit for 20 minutes.
Add more water to reach your desired consistency and enjoy!
Shelf life: 2 Years. See product packaging for best-by date.
Can I eat this product after the expiration date? Our dinners have been tested to a shelf life of 2 years. We choose not to use additives or preservatives in our products. Because of this choice, the best-by date is when we can expect our products to be the freshest. We cannot suggest any of our products be consumed after their tested date.
Nutrition Facts:
Serving Size: 1 Bag (113g). Servings Per Container: 1. Amount Per Serving: Calories: 420, Total Fat 4.5g (6% DV), Saturated Fat: 0.5g (3% DV), Trans Fat 0g, Cholesterol: 0mg (0% DV), Sodium: 830mg (36% DV), Total Carbohydrates: 74g (27% DV), Dietary Fiber: 14g (50% DV), Sugars: 9g, Incl. 0g Added Sugars, Protein: 23g (46% DV), Vit. D 0mcg (0% DV), Iron 6.3mg (35% DV), Calcium 100mg (8% DV), Potassium 830mg (20% DV).
*Percent Daily Values are based on a 2,000 calorie diet.
Ingredients:
Water. Dried Lentils. Onion. Dried Carrots. Dried Potatoes. Tomato Paste. Dried Celery. Olive Oil. Garlic. Sea Salt. Nutritional Yeast. Minced Garlic. Garlic Powder. Sea Salt. Onion Powder. Celery Salt. Cumin.
Shipping Info:
All orders will be shipped within 7-14 days of purchase. Most of our orders ship USPS Priority 3 day mail and arrive within 5-7 days of shipment. Weather and federal holidays may cause rare delays.
---
"Delicious after a big day! Sits well and fuels the body right. Quality meals every time!"
"Very, very tasty! Heather's Choice is a great company, great values and really good food. Give them a shot. You will NOT be disappointed."
"I love Packaroons. They are the 'bitcoin' of the outdoors. I often hand them out to people I meet on the trail or kind strangers who help me on my journey. Who doesn't love a treat like this?"
Stay up-to-date
Blog posts