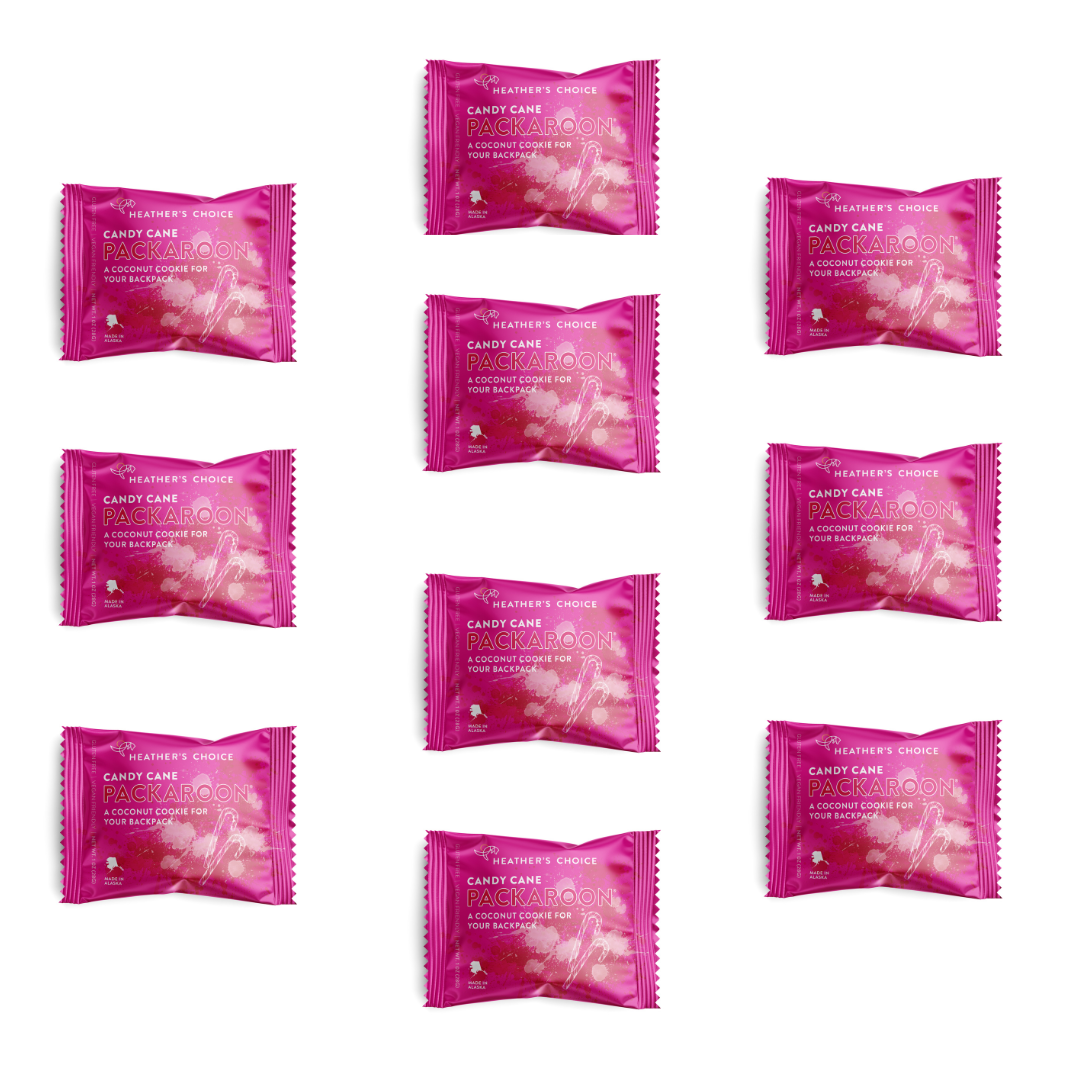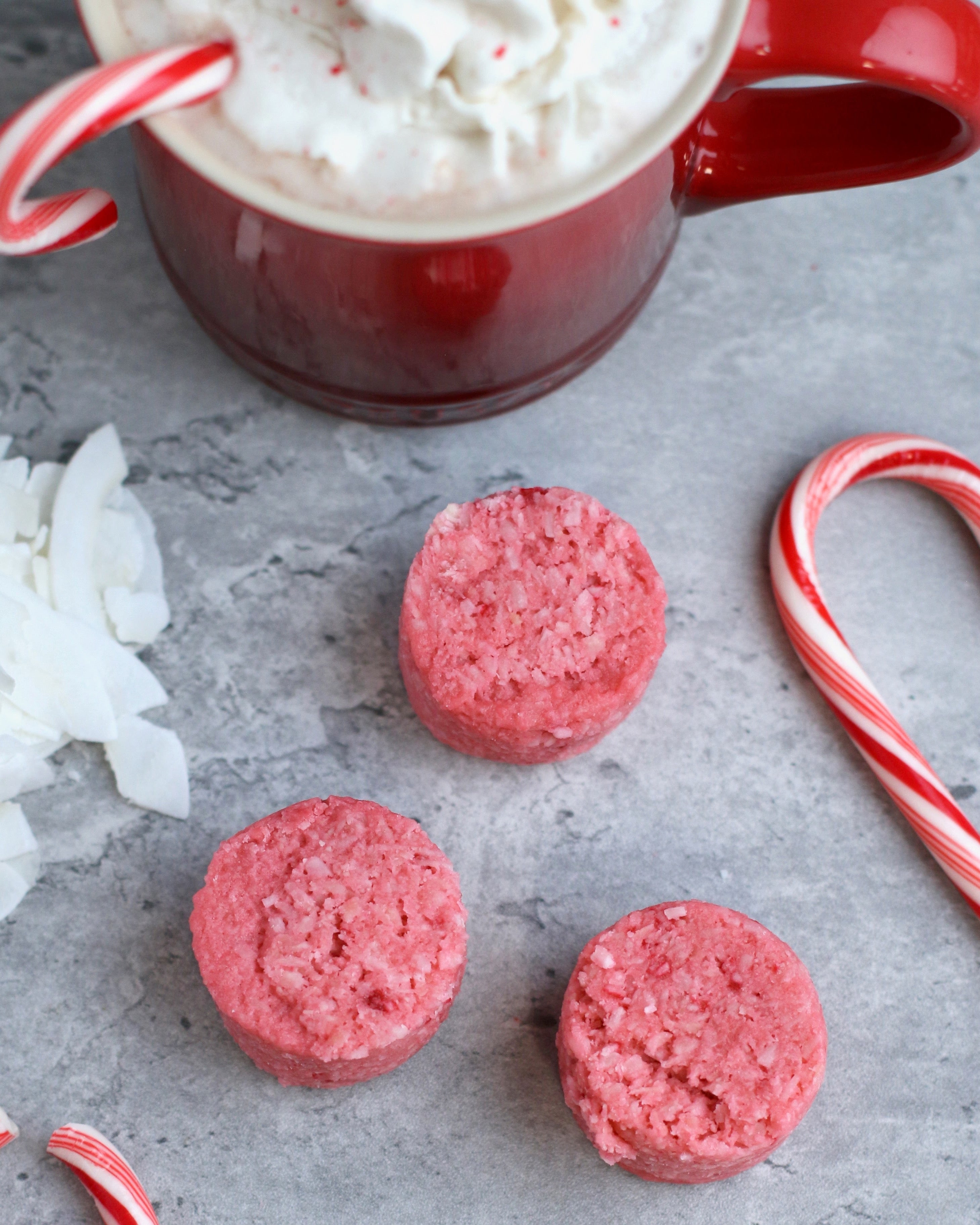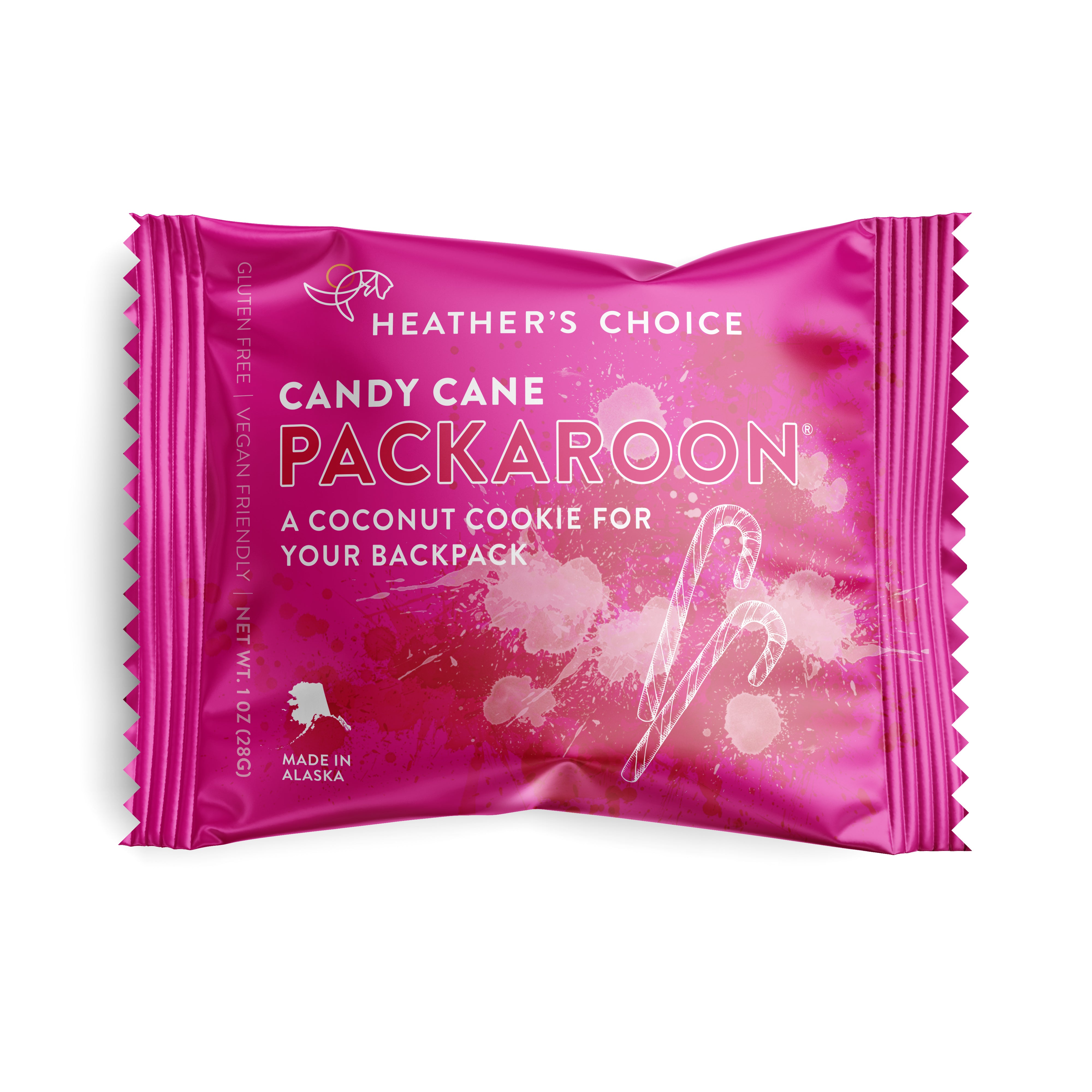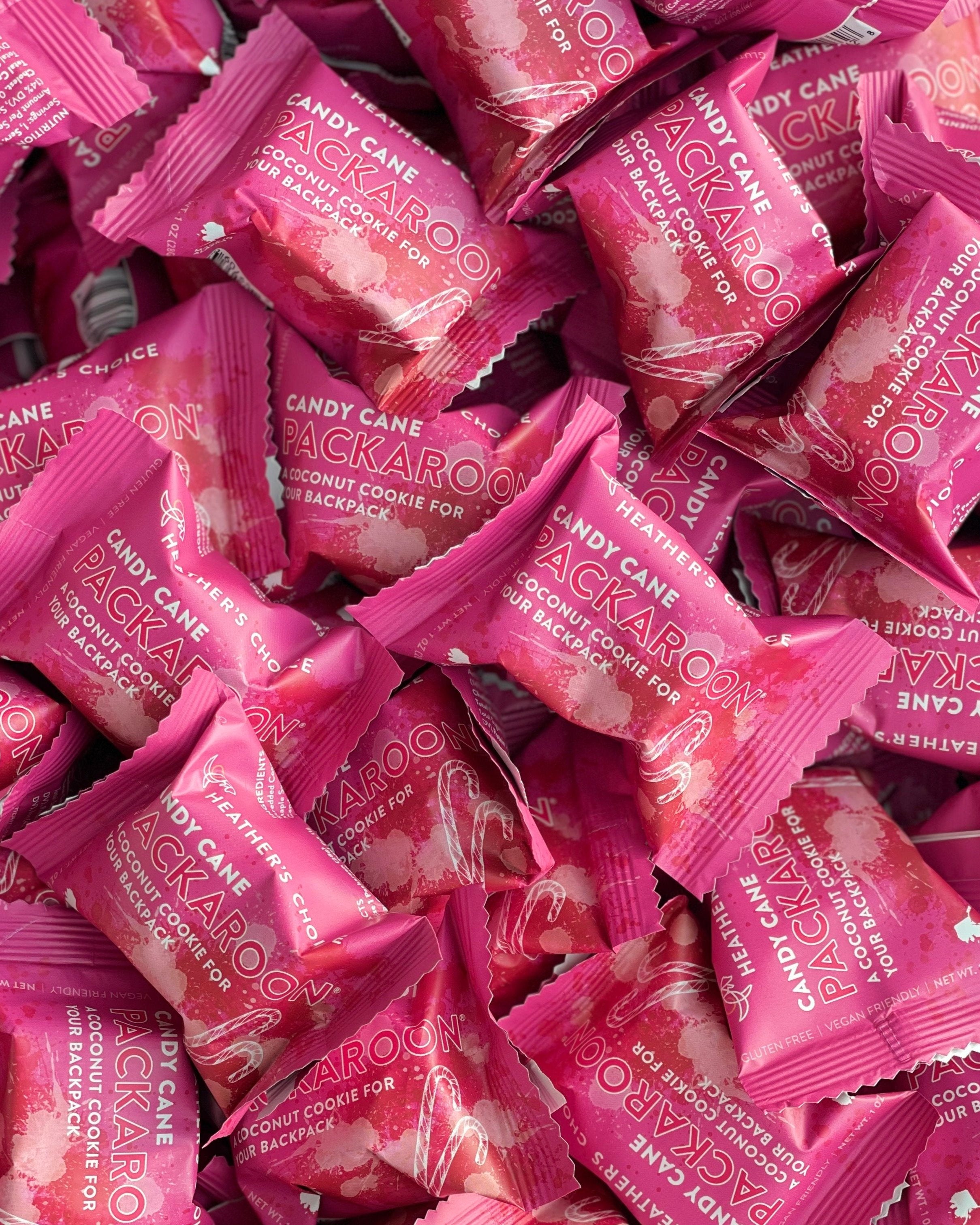 Candy Cane Packaroons® (Ten Pack)
Made without naughty ingredients!
Nothing says, "deck the halls" like candy canes! What happens when you mix crunchy peppermint candies with our signature Packaroon dough? Delicious, minty, hot pink Packaroons!! These Packaroons are fun to eat and the perfect holiday treat!
Vegan and gluten-free friendly snacks

No artificial flavors, MSG, fillers, or preservatives

All real ingredients, no surprises

Rich in healthy fat for long-lasting energy

Free of gluten, soy, eggs, peanuts, and dairy

Pocket-sized for on-the-go snacking
Nutrition Facts:
Serving Size: 1 Packaroon (28g). Servings Per Container: 1. Amount Per Serving: Calories: 160, Calories From Fat: 110, Total Fat 11g (14% DV), Saturated Fat: 8g (40% DV), Trans Fat 0g, Cholesterol: 0mg (0% DV), Sodium: 45mg (2% DV), Total Carb: 14g (5% DV), Dietary Fiber: 2g (12% DV), Sugars: 10g, Protein: 2g, Vit A (2% DV), Vit C (0% DV), Calcium (2% DV), Iron (8% DV).
*Percent Daily Values are based on a 2,000 calorie diet.
Ingredients:
Shredded Coconut.* Maple Syrup.* Almond Flour. Candy Canes (Cane Sugar. Corn Syrup. Natural Peppermint Oil. Vegetable Juice Color and Carmel Color). Coconut Butter.* Vanilla Extract. Peppermint Extract. Sea Salt.
*Certified Organic Ingredients
Contains: Coconut, Almonds
This product has a one-year shelf life from the produced on date.
Shipping Info:
All orders will be shipped within 7-14 days of purchase. Most of our orders ship USPS Priority 3 day mail and arrive within 5-7 days of shipment. Weather and federal holidays may cause rare delays.
---
"Delicious after a big day! Sits well and fuels the body right. Quality meals every time!"
"Very, very tasty! Heather's Choice is a great company, great values and really good food. Give them a shot. You will NOT be disappointed."
"I love Packaroons. They are the 'bitcoin' of the outdoors. I often hand them out to people I meet on the trail or kind strangers who help me on my journey. Who doesn't love a treat like this?"
Stay up-to-date
Blog posts