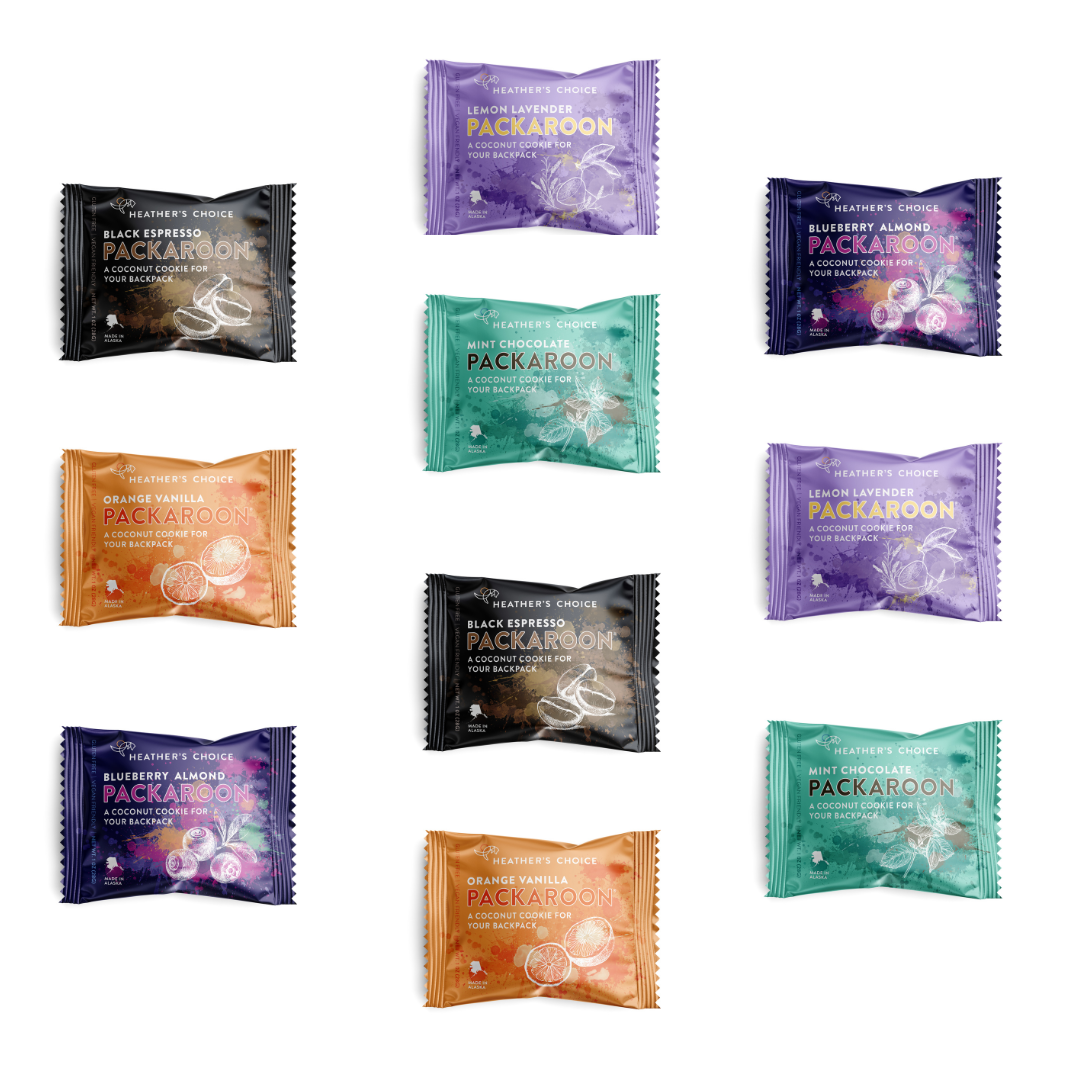 Packaroon Variety Pack
Try a whole mix of our best-selling flavors!
Want to try a variety of Packaroon flavors? The Packaroon Variety Pack is a great way to taste test and see which one is your favorite!
This variety pack contains two packs of each of the following flavors:
---
"Delicious after a big day! Sits well and fuels the body right. Quality meals every time!"
"Very, very tasty! Heather's Choice is a great company, great values and really good food. Give them a shot. You will NOT be disappointed."
"I love Packaroons. They are the 'bitcoin' of the outdoors. I often hand them out to people I meet on the trail or kind strangers who help me on my journey. Who doesn't love a treat like this?"
Stay up-to-date
Blog posts